Dewi Sandra
Ini baru namanya kacau.



Agnes Monica (paling banyak kesalahannya)
Whaddup whaddup, y'all...!!!
Bi-hiiiilang sa-haaaaja bila kau mauuuuu....
Ho... ho... ho...
Ho yeeaaaaaaaaaaaaaaaaaa..........




Ungu
Percaya kalo yang kedua dari kiri itu Pasha Ungu?





Dhea Ananda


Anyway, but I don't want anybody to think I'm still the little girl from Trio Kwek-Kwek anymore. So my makeup artist created this look which he calls "Funky Tante Girang" for me. Cause I really am I funky girl! I mean woman. Oh, whatever.





Cornelia Agatha


Eeeh.. Halo? Haloo? Ini Indonesia mbak.



Inul Daratista
Tataaaappp mata saya!!! Tataaaaaap mata sayyyyaaaaa!!!!



Iyet Bustami (The most disturbing menurut gw)
Michael Jackson melakukan operasi lagi! Yaitu: operasi ganti kelamin jadi cewek 


Pita 'Moluccas'
Gosok lampunya 3 kali, dan tunggu jin nya keluar....



Nola 'AB3'
Psst.. Psst, mbaaak.. Mbakk... Aduh, ga denger2 juga? Psst... Mbak.... Ah budek nih orang! MBAK! BRA NYA KELUAR TUH! KUNING PULA!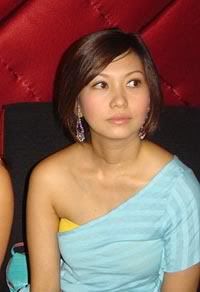 Ardina Rasti
Apa salah bunda mengandung sampe bisa kebalik gitu.............



Dave Hendrik
Whyyy sooo seriouuus?? 



Melly Goeslaw
Okay everyone, say it with me... ASTAGHFIRULLAH ALAZIM....





Indra Bekti


3 problems:
1. It's not a costume party.
2. Jakarta is.... hot.
3. Plus a cheap pair of sunglasses... Tadaaa!! Instant Ian Kasela



Luna Maya & Nirina Zubir
No comment........ Banyak fans Lunmay disini 


Ari Untung & Wife
1. Ari Untung is wearin a skinny PINK tie and a WOMEN'S, i repeat, WOMEN'S CROPPED JACKET.
2. His wife wears chicken's feather in the eyes, and she put some paint in her cheeks. 



UPDATE (iseng2)

Thomas Djorgi
HOLY SHIT! IS THAT A WIG YOU'RE WEARING? WHY DON'T YOU SHAVE THAT HAIRY CHEST? A TOTAL GAAAAYY!



Melly Goeslaw
Dear Melly, seriously, are those straws?



Ian Kasela
Dededam dededam.. oi! Dededam dededaaaam... Oiii!!!



Denada
Eh, kayak Jin Lampu...



Masayu Anastasia
Well.. Her dress is cute... 
But, can you see... nipples on the bustier???
Dan make upnya itu loh, sesuai banget sama tulisan di belakangnya.
Mungkin dia takut disuruh nunggu diluar kali ya.